Regulatory, Scientific & Safety Consulting in Life Sciences
Expert consulting, strategic advice, operational support and full outsourcing services for all product life cycle stages
Regulatory, Scientific & Safety Consulting in Life Sciences
Expert consulting, strategic advice, operational support
and full outsourcing services for all product life cycle stages
ASPHALION is an international Scientific, Safety and Regulatory Affairs consultancy company with offices in Barcelona, Madrid, Munich and London.
Its strong track record has made ASPHALION a reference in the international healthcare sector and a key stakeholder in the implementation of new regulatory standards
ASPHALION's experts have delivered solutions to over 1,000 Pharmaceutical, Biotechnological and Medical Technology companies from more than 50+ countries in over 5,000 projects covering non-clinical and clinical development, CMC, dossier writing, regulatory procedures, vigilance, eSubmissions and data management for both medicinal products and medical devices. 
"We excel in what we do and we strongly believe that Knowledge comes from Experience, and here lies Asphalion's most valuable strength."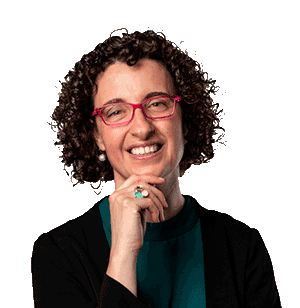 Núria Romero
Managing Director
Our international essence has taken us to have clients in more than 50 countries.
Our clients come from
Germany
Switzerland
USA
France
United Kingdom
Italy
Spain
India
China
Korea
Denmark
Brazil
Portugal 
Japan
Belgium
Israel
Sweden
Mexico
Canada
GCC
Australia
Austria
Argentina
Finland
Czech Republic
Greece
Saudi Arabia
Turkey
Ireland
Poland
Bulgaria
Luxembourg
Moldova
Ukraine
Egypt
Cyprus
Croatia
Lebanon
Malta
Romania
Thailand
Lithuania
Iceland
Malaysia
Hungary
Latvia
"Thank you very much for helping us complete the submission on time, taking into account that we always send you the documents at the last minute. Your flexibility and dedication are always of great help in these critical moments."
"It has been my privilege and pleasure to work with many executives and my experience with you has always been excellent.
Couldn't ask for more!"
"I appreciate the fact of receiving multidisciplinary support
in the regulatory and scientific field."
"Impeccable the way you have handled this issue with so little time.
Spectacular attitude and technique.
Thank you!"
Top News and Upcoming events
If you are interested in our services, or wish to get in touch for a general enquiry, please contact us for more information.
Fill the form and we will contact you as soon as possible.
You can also follow us on: