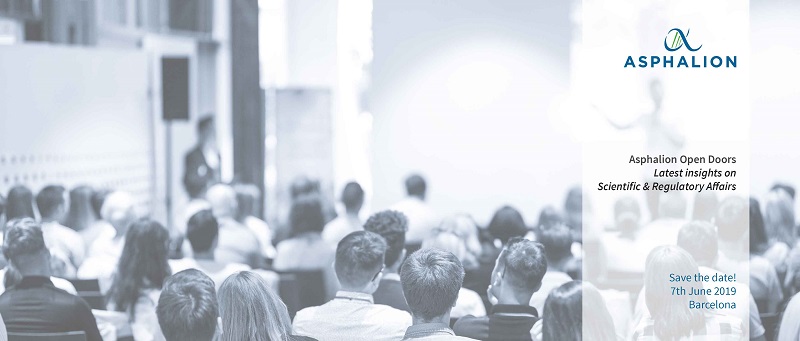 Save the date – 7th June 2019!
You are invited to the first edition of the unique annual event performed by Asphalion: Asphalion Open Doors (an evolution of FDA Open Seminar)!
The first edition of Asphalion Open Doors will provide a structured introduction to all important aspects of Scientific & Regulatory Affairs world.
We will offer you many sessions, distributed in one day, which will provide a detailed insight into several key topics, for instance: IDMP and the impact of Regulatory Affairs, Global status of electronic submission, Challenges of the new Medical Devices Regulation, FDA basics and overview of regulatory affairs in US. Shortly, we will publish the detailed agenda.
Free registrations: https://bit.ly/2UDUyEk
Do not hesitate to contact us for further information at [email protected]
Do not miss it! We look forward meeting you!